UUFA is a Proud Sponsor of PrideFest 2023
On Saturday, September 30, UUFA will be participating in PrideFest 2023 sponsored by Athens Pride and Queer Collective, a 2023-24 Justice Partner!  This fun family-friendly event–a celebration featuring vendors, food trucks, entertainment, and more–will be held at Terrapin Beer Company, 265 Newton Bridge Road, Athens, from noon to 8 p.m.  Admission is free, and UUFA will be tabling and hosting fun activities.
Can you be part of this event by tabling for an hour or two that day?  
Children and youth (with a parent-guardian) are invited to sign up to table.
Justice Round-Up
For the most up-to-date info visit Round-Up of Justice at UUFA. You can always find this link also on the Justice page of the website: uuathensga.org/justice
---
Justice Partner Updates & Info
Looking for news and opportunities to be involved with UUFA's Justice Partners?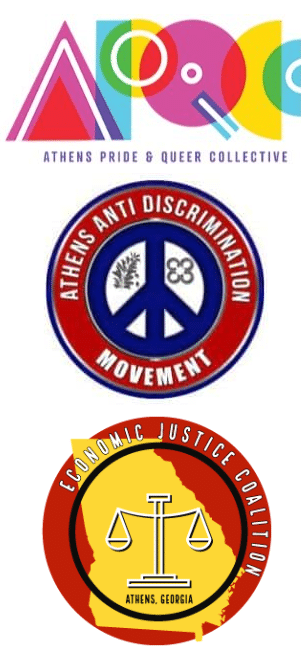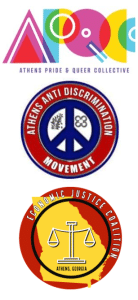 Sign-up for their newsletters at these links:
Visit their websites:
---
Rapid Response Team
Check out the new UUFA Political Action Alerts page here.  Bookmark it to visit often to hear the latest on issues important to UU's.
Consider joining the Rapid Response Team to be notified via email (or by text in the near future) of issues needing immediate, timely action. Know of something that needs to be added to this list? Send it to Connie Bruce.