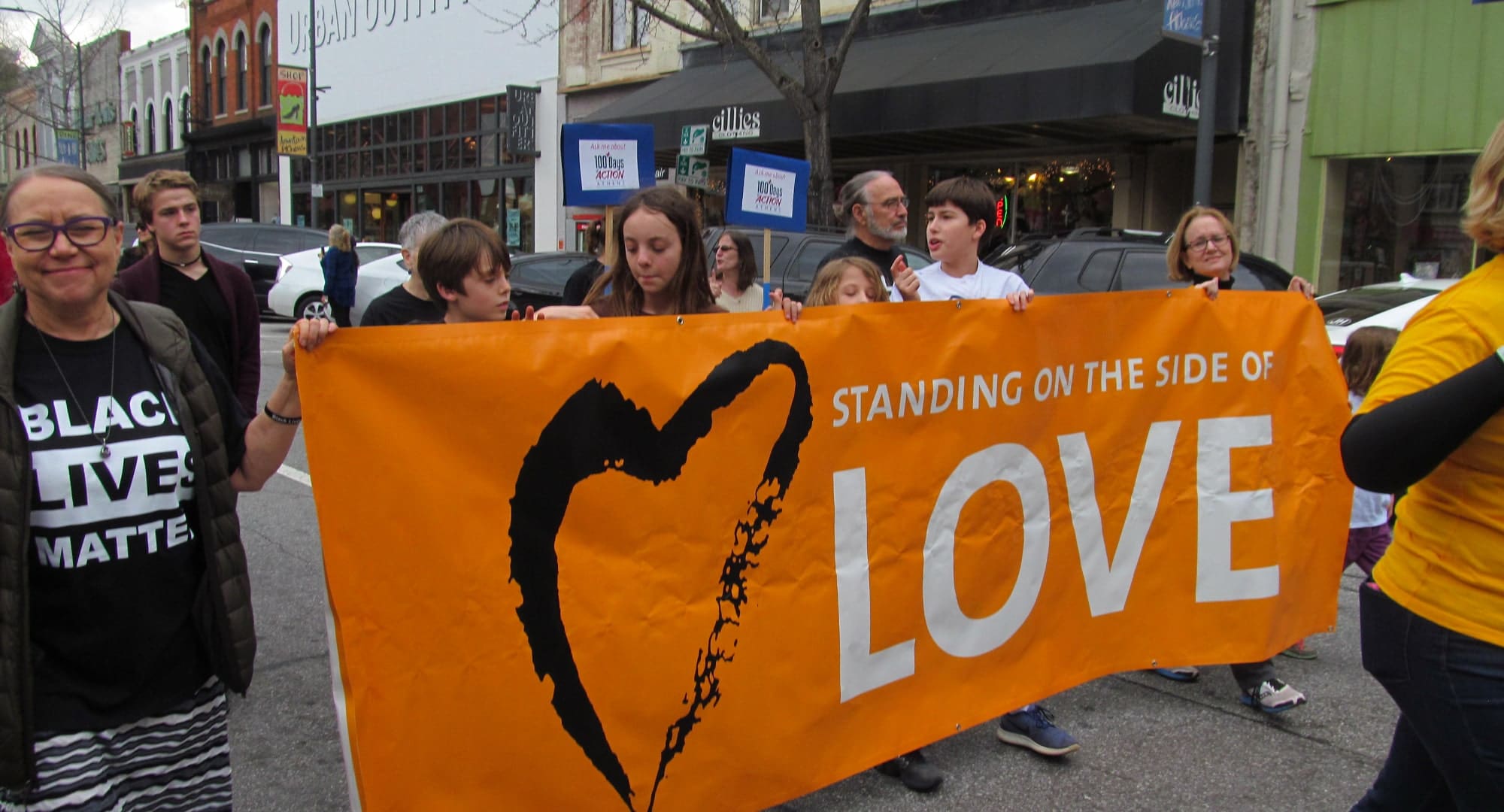 12 p.m. Social Action Committee (SAC) (Multi-Platform)
Be the change you want to see in the world. You are invited to attend the next meeting of the Social Action Committee (SAC) in the Eskildsen Room at UUFA and virtually at the link below.
Can't attend?  If you would like to know what transpires in the UUFA SAC, join the SAC Google Group. To join, log in to your Google account, and click here.  Need assistance or have questions? Contact the UUFA Office (706-546-7914, ext. 5)
This listserv will let you know what transpires not only in the UUFA SAC but also in the local Athens area in terms of social action. Everyone is encouraged to sign up!
For more information, contact SAC Chair Karen Solheim.
---