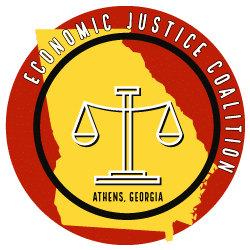 4 p.m. Justice Fest 2023 at UUFA
All are invited to attend the 13th Annual Justice Fest on Saturday,
September 30, beginning at 4 p.m. at UUFA.
This event is hosted by the Economic Justice Coalition, a 2023-24 UUFA Justice Partner. Keynote speaker Shane Sims is the chaplain with the ACC Police Department, and Valdon R. Daniel is the recipient of the Dr. Ray MacNair Lifetime Achievement Award.
The UUFA Chalice Choir will be singing at this event, and a reception follows.
For further information including ticket purchasing, visit the EJC website here or contact Greg Davis (gregoryrawsondavis@gmail.com).