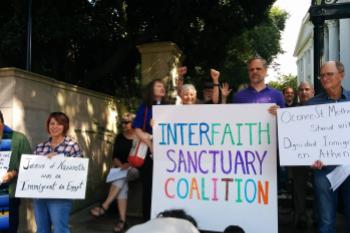 7 p.m. Interfaith Sanctuary Coalition (Virtual)
[NOTE: Meeting this month is August 29.]
Interested in immigration issues?
You are invited to attend the Interfaith Sanctuary Coalition to be held virtually on the fourth Tuesday of each month from 7 to 8:30 p.m.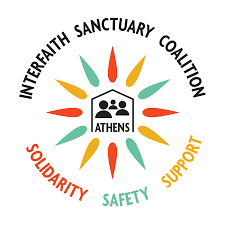 The Interfaith Sanctuary Coalition, comprised of members of some 15+ faith communities serving the Athens area, is dedicated to offering hospitality, safety, and opportunities for all immigrants, regardless of status, to participate fully in our shared community.
This group traditionally meets on the fourth Tuesday of each month.
Click here to join the monthly meeting.
Click here if you wish to join the Google Group for this group or for more information, contact the group leader.