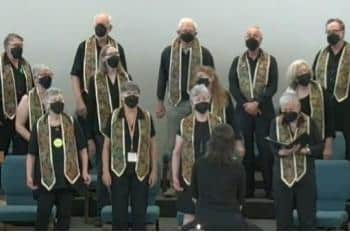 5:30 p.m. Singing Meditation (multi-platform) [note day/time/location changes in May & June]
In May and June, we'll have singing meditation off site at two different labyrinths in town.
On Monday, May 15th, we'll meet at the Athens Area Homeless Shelter (620 Barber St.) at 5:30pm to sing at the labyrinth that Julene made there ❤
On Thursday, June 22nd, we'll meet at Marguerite Holmes's house at 9:30am (to avoid the heat) and sing in her screened gazebo and walk the labyrinth there. For Marguerite's address, check the Realm directory or contact her at mgh1942@gmail.com
No meeting in July.