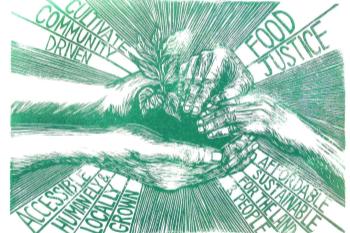 Food Justice Team Quarterly Lunch at gusto! Athens
Do you eat?  If so, you are invited to attend the next meeting of the Food Justice Team on fourth Sundays, beginning at 12:30 p.m.
Omnivores welcome!
Among the items being discussed is having Food Justice Team community partners.
For further information, contact Kate Blane.