Unitarian Universalist General Assembly:  What is it?  General Assembly (GA) is the annual meeting of our Unitarian Universalist Association (UUA). Participants worship, witness, learn, connect, and make policy for the Association through democratic process. It will be held in Pittsburgh Pennsylvania from June 21-25.  You also can attend virtually: 
| | |
| --- | --- |
|   | Join us June 21 – 25, 2023 online or in-person in Pittsburgh, Pennsylvania. |
We need delegates to represent UUFA at General Assembly. 
https://www.uua.org/ga/congregations/delegates
 We currently have eight delegate spots left!  All delegates will have the opportunity to be reimbursed up to $200 for their service.  
| | |
| --- | --- |
|   | Learn how your congregation can be represented at GA and how to serve as a delegate, online or in-person. |
| | |
| --- | --- |
|   | In addition to business sessions, the General Assembly program offers workshops, lectures, and worship during the five days of GA. |
---
A personal note, from Susie Weller: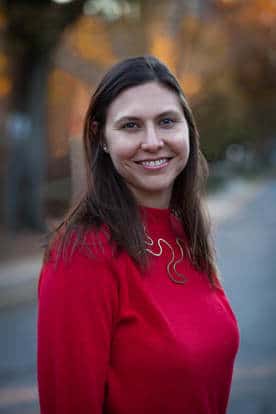 I have shared many times that I am a Unitarian Universalist General Assembly (GA) fan.  I like the topics, the services, the songs, the business meetings. I like the conscious togetherness agreements. I like that I can have my spirit lifted, filled, and challenged all within the same discussion. This is what I love about UU.  I love who we are and what we stand for.  
General Assembly is the annual gathering of Unitarian Universalists across the country, where we have conference sessions and our business meetings. View the General Assembly schedule: (www.uua.org/ga/program/schedule).
Because we are a democratic association, each congregation has delegates (based on congregational size) to vote on all the decisions of the Unitarian Universalist Association (UUA). Contact Rev. Pippin if you are a voting member and interested in serving as a delegate to General Assembly this year. 
But General Assembly is so much more than voting business.  General Assembly starts with a covenant, how we agree to be together. At General Assembly, I find a deeper connection and the reminder that we UUs are not alone in Athens or in the South. We are members of a large network that focuses on love, growth, and justice. I am a writer. One thing I love about being a writer is seeing and sharing other people's work and watching it come to life. That is what General Assembly is to me.  We get to see and participate in our shared faith coming to life.  
This will be my 7th General Assembly, and I am going to attend virtually this year. I will be watching and streaming, hopefully with many of you. UUFA will host a watch party for those attending virtually.
Please complete this poll to let us know if you want to join watch parties for the opening session, morning workshops, or general sessions. The General Assembly Schedule is here.
For those of you that have thought "General Assembly is not for me it's too…. " Fill in the blank (serious, too much, over stimulating, hard to manage, not fun, etc). Please reconsider.  
The virtual options mean you can attend music performances, the Ware Lecture, singing sessions, prayer sessions, social justice sessions and the business sessions.  You can pick and choose to attend. You can go back and listen to them again, or if you missed one that you wanted to attend, you can do that later.  There are recordings that typically last for the summer, so there is a summer's worth of UU entertainment in one registration! 
All I am asking is that you give it a try. It's virtual; you can attend in your PJs! However, if we host watch parties at the Fellowship you probably want to get dressed for those.  
This is the "mothership"; this is where we come from.  These are our UU values in motion. Join me, and let's talk after! 
Register at https://www.uua.org/ga/registration.