UPLIFT Gathering June 28 at 8 p.m.  
The UPLIFT monthly gatherings focused on trans, nonbinary, and other not (completely or at all) cis UUs. Join to connect with other trans/nonbinary UUs and co-create support and community across our faith. All you need to bring is yourself (and other trans/nonbinary friends, if you'd like)!
The June 28 Uplift Gathering will be the last one before summer break.  The monthly Uplift Gatherings will return again on September 27. For more information, check out the
UPLIFT webpage
.
Economic Justice Coalition 11th Annual Justice Fest
You are invited to attend the 11th Annual Justice Fest to be held Saturday, August 27, 2022, beginning at 4 p.m. at UUFA with a reception immediately following the program.  
The theme for this event, 

 sponsored by the Economic Justice Coalition

—

a 2022-23 UUFA Justice Partner

–,

 

 is

 "From Poverty to Prosperity

, and the feature speaker will be Chaplain Cole Knapper, 

best known as the 

f

ounder/

f

acilitator of 

t

he Charles Knapper Project (TCKP), an 

anti-racism

 initiative of Indivisible Georgia District 10.
Receiving the Dr. Ray MacNair Lifetime Achievement Award is Lemuel "Life" LaRoche, founder of Chess and Community, a program that teaches chess along with life skills to underserved youth in Georgia.
A ticket donation of $20 is tax-deductible; make your $20 donation for each ticket here via Paypal.  
AADM Art for Justice Program
You are invited to the AADM Art for Justice Program on weekly on Saturdays from 3:00 till 5:00 pm at the AADM Justice Center in the Georgia Square Mall (across the atrium from the Belk's indoor main entrance).
Participate in the Healing Circle Discussion and get hands-on help from Arie, the AADM Artist in Residence for your painting — no previous experience needed. All paint supplies provided free of charge although donations are always accepted!
To stay up-to-date on AADM activities, events, and programs, join their semi-monthly e-news letter list.
Ongoing UUFA Justice Initiatives
Diaper Drive
Diapers collected at UUFA shared with immigrant families in the Athens area.
The baskets before you enter the sanctuary await your diaper deposits.
All sizes of diapers are needed.
The "diaper ministry" is an initiative of the Social Action Committee.
For further information, contact Julie Sapp.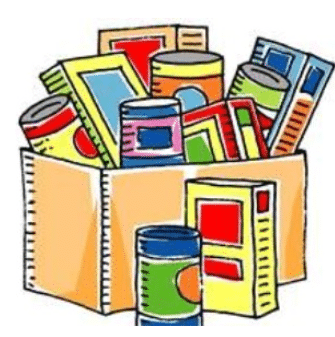 Canned Food Drive
Donations of unexpired, nonperishable food items will be given to the Athens Area Emergency Food Bank. The baskets before you enter the sanctuary await your CANtributions.
Clarke County ranks #30 on a list of counties in Georgia with the highest rate of food insecurity using data from Feeding America. Counties are ranked by highest percent of population with food insecurity as of 2019.  (From: https://stacker.com/georgia/counties-highest-rate-food-insecurity-georgia)
#30. Clarke County
Food insecurity rate: 16.6% (20,980 total)
— 52.3% higher than national average
– Child food insecurity rate: 19.1% (4,190 total)
— 30.8% higher than national average
– Annual food budget shortfall: $11,606,000
— Cost per meal: $3.24
Monetary donations can be made electronically. Choose "Cantributions" from the pulldown menu to direct your gift.CANtributions is an initiative of the Social Action Committee.For further information, contact  Diane Bridges.