All are encouraged to participate in this year's Department of Family and Children's Services (DFCS) gift-giving program for children in foster care:  the Angel Project.
Each holiday season many children in foster care receive few, if any, gifts over the holidays. Due to the generosity of UUFA members and friends for over 20 years, the holidays for many of these children in Athens and Oconee have been brightened. 
This year, you have these options to participate:
Sponsor an individual child/children. Register here directly with the Angel Project Team at DFCS. You will have the opportunity to choose the age and gender of the child you'd like to sponsor and will receive an email update with a wish list and instructions on where and when to drop off your gifts. 
Purchase gifts to be sent to any children not chosen individually from the 2023 Athens-Oconee Angel Wish List. This is the first year this option has been offered. This streamlined process allows DFCS to serve a greater number of children. It is also likely exciting for many children who probably receive very little items delivered directly to them!
Donate to UUFA's Angel Project Fund here. Select "Holiday Angel Project" from the dropdown menu. A volunteer from UUFA will shop and deliver your gifts for you. Please make a donation before October 31, if possible!
Please contact Tracy Brown BEFORE October 31 if you need assistance with the online form linked above or the wish list. Or call the UUFA office (706-546-7914, ext. 5) for more information.
Participation in the 2023 Angel Project is an initiative of the UUFA's Social Action Committee. 
---
Gift
Drop-Offs
---
Saturdays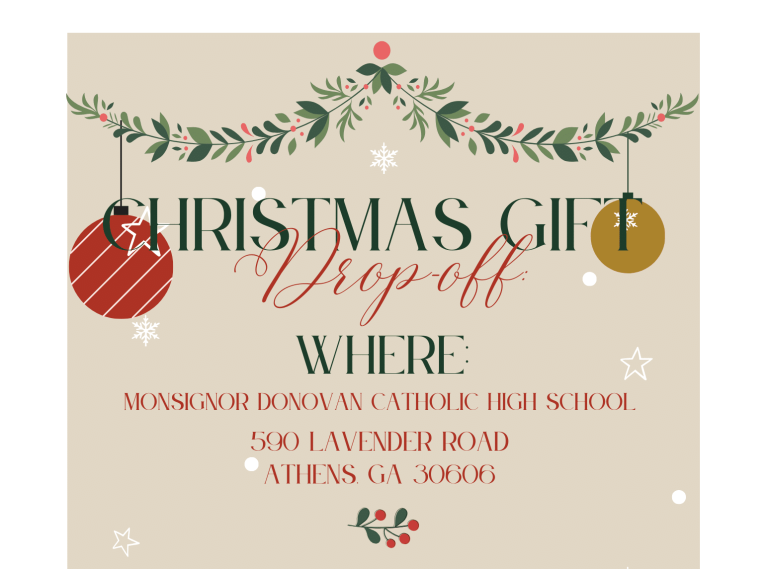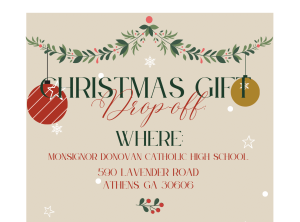 Monsignor Donovan Catholic High School, 590 Lavender Rd, Athens, GA 30606
November 18 from 9am-12pm
December 2 from 12pm-3pm
---
Weekdays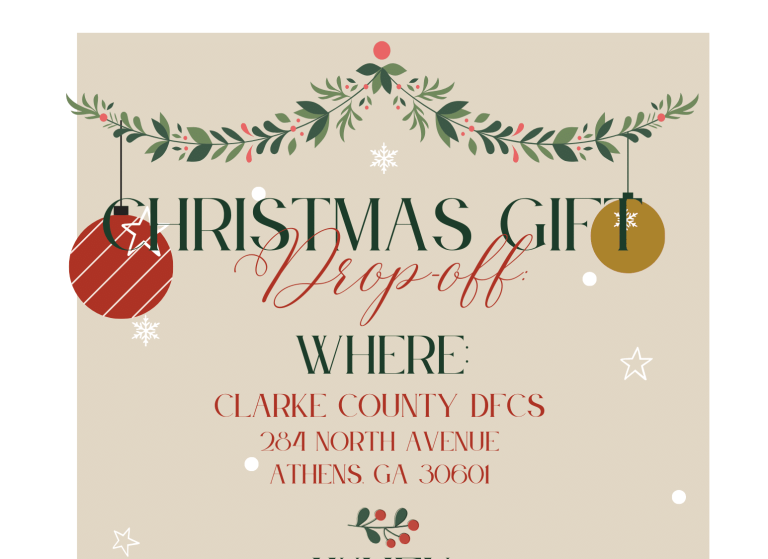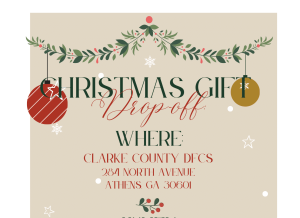 Division of Family & Children's Services (DFCS), 284 North Ave, Athens, GA 30601
Friday, November 17 from 9am-3pm
Monday, November 20 from 9am-12pm 
Wednesday, November 29  from 9am-6:30pm
Thursday, November 30 from 9am-6:30pm
Friday, December 1 from 9am-3pm
Monday, December 4 from 9am-12pm
Wednesday, December 6 from 9am-6pm
Thursday, December 7 from 9am-6pm