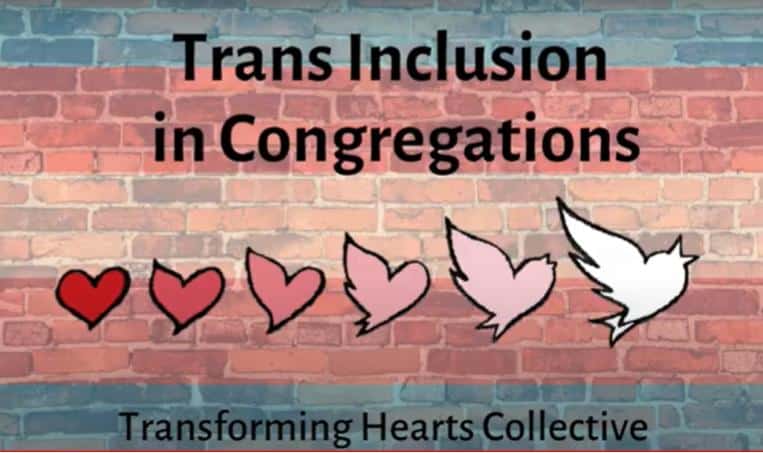 12 p.m. Transgender Inclusion In Congregations — multi-platform
Please register below for this With the recent attacks on transgender and nonbinary youth and adults, UUFA is called now more than ever to embody our inclusive values. However, most people are not experts in trans and nonbinary identities. To help all UUFA grow and learn, Rev Pippin will be leading a course titled "Transgender Inclusion in Congregations" created by national UU transgender leaders. As an added benefit, this course will expand participants' welcome not only of trans identities but also of intersex people, racial minorities, and people with any marginalized identity.
The multi-platform course will begin on Sunday, Aug. 27, 12-2 p.m. and continue meeting second on Sundays through January. In the two-hour sessions, the group will watch a video together and then discus. The host and creator of the course, Alex Kapitan, will lead Sunday morning worship service on Aug 13.
There is a limit of 30 people this spring, so sign up here soon.
Who should take this course?
From the creators:
This course is for groups who want to take their knowledge and skills to the next level in terms of trans identity and how to create congregations that are fully inclusive and affirming of the full breadth of gender diversity.
This course is for everyone from novices on trans identity to those with decades of life experience. Rather than simply offering a "trans 101," this class pushes participants to the next level of congregational welcome, relationship-building, and skills-building.
It counters mainstream narratives about who trans people are; supports understanding of non-binary identities (such as genderqueer, agender, and Two-Spirit); and employs a deeply intersectional approach. Watch a short video from the course creators, Rev. Mykal Slack and Zr. Alex Kapitan here.