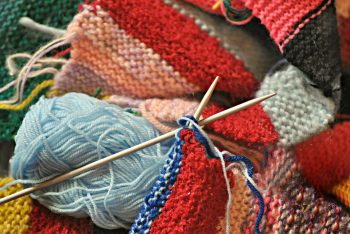 2 p.m. The Grateful Thread [off-site the 4th Monday]
The Grateful Thread is a social group at UUFA for knitting, crocheting, sewing, or any other thready craft you have. We meet on the 2nd Mondays, from 2 to 4 PM, at UUFA either on the patio (weather permitting) or in the Eskildsen Room.  If you are interested in joining us or if you would like to donate blankets, yarn or material; please contact Valerie or Jane.
The 4th Mondays, we meet off-site. If you wish to attend, contact Valerie or Jane for the address.