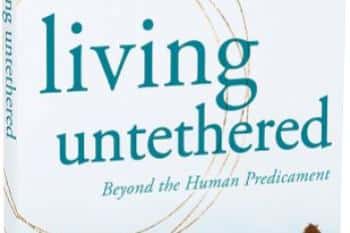 3 p.m. Spiritual Exploration and Practices Group (Virtual)
This group has been meeting on zoom since March, 2020.  So far, the group has read and discussed three books.  It is now starting a new book – 
Living Untethered by Michael Singer.
We read his first book The
Untethered Soul
, which was a New York Times best seller.  His second book is to help direct us all to look inside for real freedom, love, and inspiration. We will learn how to embark on this inner journey.
The group has a time to share personally, a time to be quiet and reflect, and a time to share reflections from the book.  The book is slowly reviewed and parts of it may be read because of the detail.  This group meets virtually on the second and fourth Tuesdays from 3-4:30 p.m.
Cleta Rudolph and Kathy Mason are serving as co-leaders of this group. Visit us first or with your copy of the book, join in our on-going and lively discussions of what Gary Zukav will share with us to enlighten us about today's changing world, and how we can continue to grow spiritually. Have questions?
Click here to send us an email!