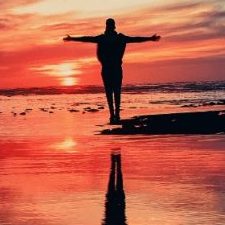 Spiritual Exploration and Practices Group
This group has been meeting on zoom since March, 2020.  So far, the group has read and discussed three books.  It is now starting a new book –
 Universal Human by Gary Zukav
.  Zukay has written a number of books; his most famous is
Seat of the Soul
.  This is his latest book.
He shares a new vision of power and hope in this time of extraordinary transformation. Universal Human gives us new tools to grow spiritually. It points us toward a startling new destination – a species that is beyond culture, religion, nation, ethnic group, and gender, a species whose allegiance is to life first and all else second – and shows us how to get there. A new human consciousness is replacing the old human consciousness. Sound interesting?
Cleta Rudolph and Kathy Mason are serving as co-leaders of this group. Visit us first or with your copy of the book, join in our on-going and lively discussions of what Gary Zukav will share with us to enlighten us about today's changing world, and how we can continue to grow spiritually. Have questions?
Click here to send us an email!