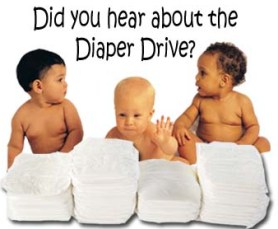 The Sanctuary Movement Team invites you to contribute diapers for immigrant families in the Athens Area.
Your diaper donation can be placed in the diaper donation basket right before you enter the sanctuary.  Please contact Congregational Administrator Shaye Gambrell (706-546-7914) to make sure someone at the Fellowship can receive your donation if you are dropping it off other than on a Sunday morning.
Want to cut back on your carbon footprint and donate to this cause instead?
Click here and choose Donations for Cans/Diaplers, and then "diapers" from the memo drop down box.
Questions?  Contact Sanctuary Movement Team member Nancy MacNair.