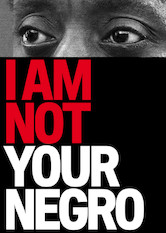 On Saturday, October 17, at 4 p.m., you are invited to engage in a discussion of the Netflix documentary ​I Am Not Your Negro.
Based on James Baldwin's unfinished book, this visual essay explores racism through the stories of Medgar Evers, Malcolm X and Martin Luther King Jr.
All participating in the discussion are asked to watch this 93-minute film prior to the October 17 discussion.
A link on the UUFA Stay Connected page will connect you to the October 17 discussion.
IF you are unable to access Netflix, please watch the movie's trailer.
For further information about the discussion, contact Morgan Henry.