Book Talks is an informal group that meets the second Sunday of the month after the service to discuss books selected by the members. While reading the monthly selection ahead of time is desirable, don't stay away if you haven't finished the book or haven't read it at all. Your comments are always welcomed. For a complete list of all the books chosen for this program year, CLICK HERE.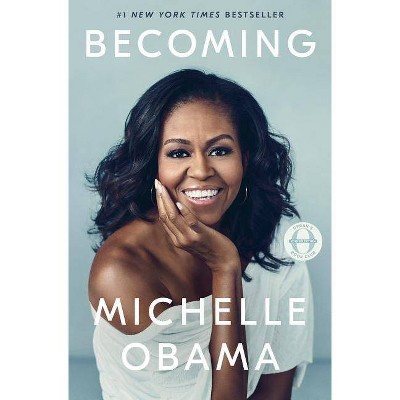 This group will have its first 2019-20 gathering on  September 8, 2019,  discussing Becoming by Michelle Obama.
A single sentence catches the blend of what makes Michelle simultaneously admirable and adorable.  Recalling her teenage friendship with Jesse Jackson's daughter, she says "Santita and I were all for strengthening the character of black youth across America, but we also needed rather desperately to get to the shopping mall before the K-Swiss sneaker sale ended."
If you want lunch, bring your own brown bag. If you have any questions, call Clarissa Finco (706-543-6064) or email clarissa.finco@gmail.com.
————————————————————————————–