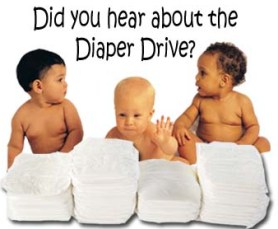 Many thanks to all who have contributed to the Sanctuary Movement Team's Diaper Drive.
The need for diapers for immigrant families in the Athens area continues, so the Diaper Drive continues.
from the Interfaith Sanctuary Coalition:
"You all are wonderful – imagine the burden this takes off the shoulders of young families who are struggling with so many other issues including the deportation of their husband/father. If UUFA is still generously donating diapers, we need sizes 3, 4, 6,and newborn.  Another baby is on the way!"
Please place the diapers you bring near the CANtribution basket.
Questions?  Contact SMT member Nancy MacNair (ncmacnair@gmail.com)
The Sanctuary Movement Team is part of the UUFA Justice Cluster.
———————————————————————————-