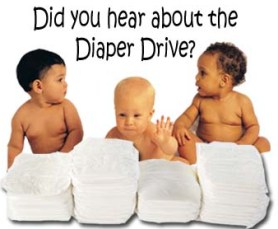 The UUFA Sanctuary Movement Team (SMT) sponsored a diaper drive through July 15, and many thanks to all who contributed.
However, the need for diapers for immigrant families in the Athens area continues as two newborns are expected, so the diaper drive has been extended through August 5.
Sizes needed are as follows:  newborn, 1 and 6.
Please place the diapers you bring under the CANtribution basket (as you enter the sanctuary).
Questions?  Contact SMT member Nancy MacNair (ncmacnair@gmail.com)
The Sanctuary Movement Team is part of the UUFA Justice Cluster.
————————————————————————————-